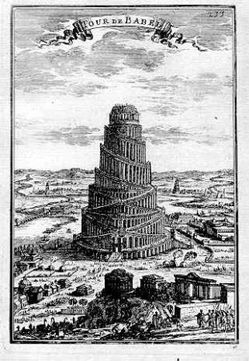 It has been said over and over again in a hundred different books and articles about foreign countries: locals everywhere love seeing that you're taking the effort to speak their language. I've heard it repeated that it can be pretty difficult to learn a foreign tongue as an adult, but the benefits are manifold. You will certainly make more interesting friends and learn more interesting things when traveling, but you will also probably save money and hassle by being able to get along somehow.
I firmly believe that we all have the ability to learn additional languages, even as adults. If you are going to travel in a foreign country, you owe it to both yourself and your nation full of hosts to give it your best effort.
Finding a teacher or others to speak with can be invaluable. There are also a number of websites that can help you learn a language, such as
smart.fm
(in fact,
look me up!
).
Word2Word
has a large list of different language tutorials to explore. Frankly, with some of the cool tools out there, learning a language can be really fun.
Perhaps the key to learning a language is to figure out a linguistic approach that appeals to you. Maybe you're really into geeky linguistics and love breaking language down into parts of speech, but maybe you're really into the beauty of poetry and you just want to read Rilke in his native tongue. Finding an approach that appeals to you may just be the key you need.
I'd also recommend all of the old-fashioned techniques, too. As my Spanish teacher told me at my first class just a month ago: "Ver, escuchar, y hablar." Use flashcards, speak as often as possible to others in your new language, and practice. It really is rewarding.
Finally, I would advise carrying a good phrasebook or knowing of some good translation websites. My favorite German translation site is the
LEO Deutsch-Englisches Wörterbuch
, and my favorite Spanish site is
SpanishDict
. I have yet to find a great website for Dutch translation, though, and I haven't even started looking at some other languages I'll be needing in the future.