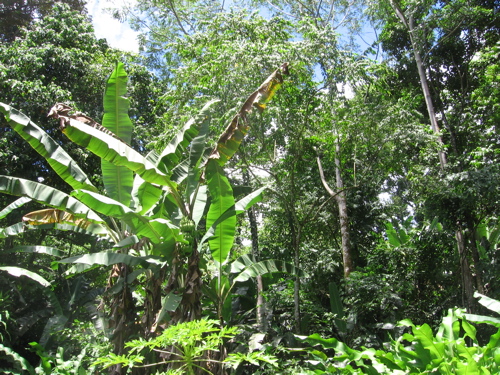 Chris Guillebeau recently wrote an article called
The Calm Before the Storm
, about the stress and unpredictability of a big event in one's life and the difficulty of planning for it. No plan should be so inflexible that it cannot adapt to new situations.
Long-term travel can be difficult to plan. It's not exactly the same as a three-week vacation in another country, because you have to decide what to do about everything. Recurring bills are a big one: what should one do about car insurance, telephone bills, and even rent? As Mr. Guillebeau writes, it is a process.
Among the times to think about for long-term travel are the following:
Housing, both at home and abroad. Will you keep your house or apartment? Does it need to be sold or sublet? How will you find long-term housing at your destination?
Mail. In some countries, mail won't be that much of a problem, but sometimes you end up in places where the postal system is underdeveloped and can take a month or more to reach you. How will you handle mail in this case?
Medical issues. Do you have prescriptions to fill? Can you pre-fill them for the entire time you'll be gone? Also make sure to check on required vaccinations, and to bring a copy of your eyeglass prescription with you.
Travel documents such as visas, tickets, passports, and that sort of thing are usually on the top of everybody's list.
Banking. Will you be able to access your money? In most industrialized countries, this won't be a problem. Some places, however, have few or no ATMs and no credit card machines. This requires research ahead of time. Be sure to have back-up cash or traveler's cheques as well.
Packing. Packing for long-term travel without requiring a fleet of hotel porters to lug your baggage is an art that I have not yet mastered, but I believe it is entirely possible. I believe that one should try to pack as lightly as possible and then, if needed, procure all of your missing goods at your destination. Another alternative is to have additional items shipped to you after you arrive.
Books. This was a big one for me. I haven't yet fully embraced the electronic book idea, though I still use them to supplement my reading. Sometimes books will be plentiful where you're headed, but other times they won't. Perhaps planning to read books in a foreign language is high on your list of things to do. Perhaps your really love your Kindle (though I really prefer Lexcycle Stanza for the iPhone), though.
Leafy Commodities. I am referring to tea and tobacco here. In many countries it is really difficult if not impossible to get ahold of quality tea or quality tobacco. Philip Morris has certainly hooked their tendrils into every country, but if you want some nice Wilsons of Sharrow SP Best, then you need to bring it with you.
This list, though not exhaustive, is a good place to start. Over the next few years as Leisure Nouveau makes its way around the globe, we will strive to help our loyal readers leave the comfort of their favorite lounge chairs and take their leisurely ways across the globe. Remember, you can relax anywhere. Why not relax somewhere new today?